Home and Community-Based Services (HCS) Services
Our HCS Services are based on a core belief that education is a lifelong process where individuals will continue to learn and grow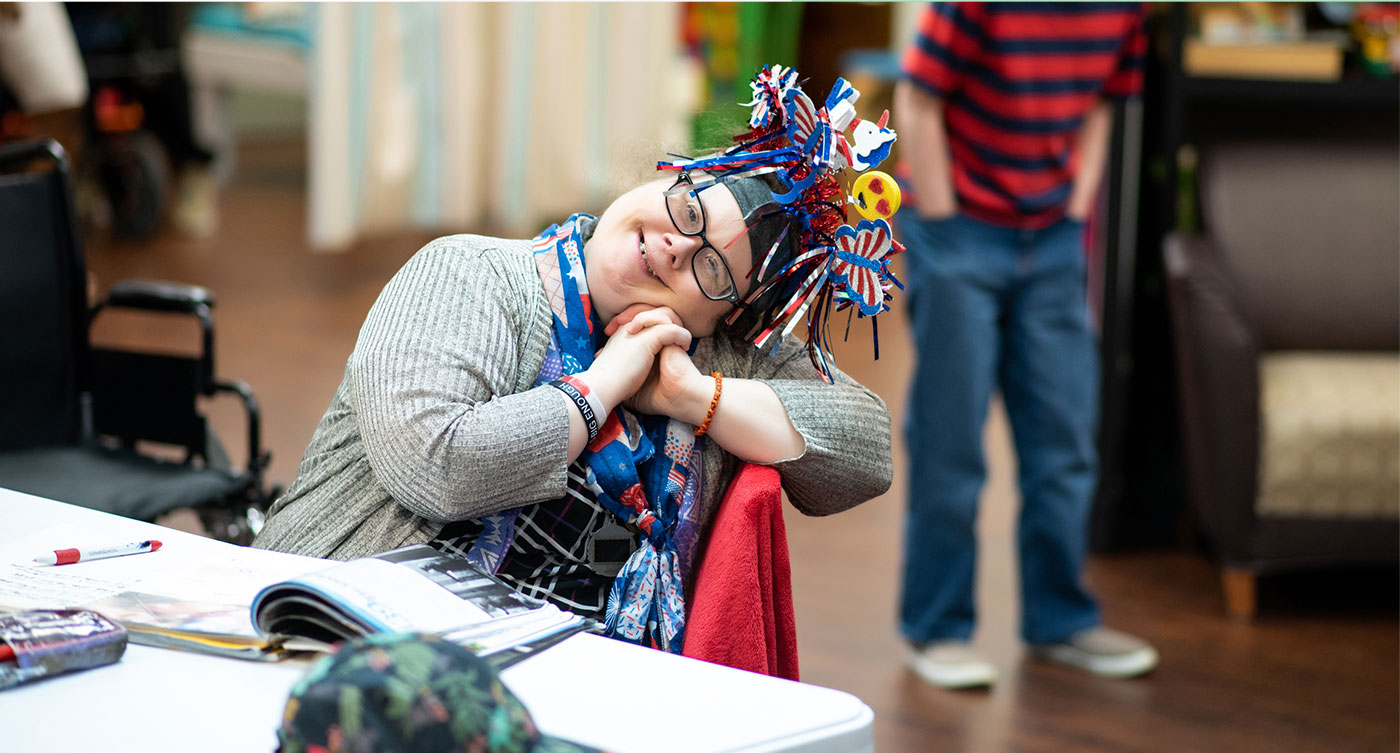 Champion Services strives to be a therapeutic enriched program moving people forward in their adaptive skills for successful community living. We believe that the individuals we care for are far more than their diagnosis. Our home and community-based services (HCS) are provided with each individual in mind, taking into consideration each of their unique needs.
Group Homes
A group home is a three or four-person home in the community designed to provide 24-hour supervised care, training, support, and community integration.
Foster/ Companion Care
This service is comprehensive and is provided by an individual or family. Support includes assistance with activities of daily living and is designed to promote independence and community integration.
Community First Choice
This service provides individualized supports to those who live in the home of their choice. This service provides support to promote independent living tasks, participate in community activities, and develop, retain and improve community living skills.
Respite
Respite is a service designed to give the primary caregiver(s) a break from their caregiving duties. Respite is short-term care provided to an individual in their home or outside their home.
Day-Habilitation
The day habilitation service component is the provision of assistance to an individual that is necessary for the individual to acquire skills to reside, integrate and participate successfully in the community.
Supported Employment
Supported employment is the provision of support needed by an individual to sustain paid employment.
Adaptive Aids
An Adaptive Aid is an item or service that enables an individual to retain or increase the ability to perform their activities of daily living or to control their environment.
Minor Home Modification
A minor home modification is a physical adaptation to an individual's residence that is necessary to address the individual's specific needs and that enables the individual to function with greater independence in the individual's residence or to control his or her environment.
Social Work
Social work is a service provided to an individual to promote quality of life and assist in the development of the full potential of an individual.
Nursing
The nursing service component is the provision of professional nursing that is provided to an individual with a medical need.
Dietary
People of all ages can benefit from healthy eating, being physically active, and making healthy lifestyle choices. Dietary Services may be accessed to assist an individual with learning how to make healthier choices.
Behavioral Support
Behavioral Support can be utilized in numerous practical ways to positively influence how one interacts and adapts to various environments at home, in school, out in the community, while at play, in organizations, at work, in personal relationships, etc.
Dental
The dental treatment service component includes emergency dental treatment, preventive dental treatment, therapeutic dental treatment, and orthodontic dental treatment.
Speech Therapy
Speech is a service available to individuals with communication disorders. Communications skills can be enhanced through Speech Services.
Occupational Therapy
The primary goal of occupational therapy is to enable people to participate in the activities of everyday life. Occupational therapists achieve this outcome by enabling people to do things that will enhance their ability to participate or by modifying the environment to better support participation.
Physical Therapy
Physical Therapy is the art and science of physical care and rehabilitation. Physical Therapists provide services to individuals to help develop, maintain or restore maximum movement and functional ability.
Audiology
Audiology services aim to determine whether someone can hear within the normal range, and if not, which portions of hearing are affected and to what degree. If an audiologist determines that a hearing loss is present, he or she will provide recommendations to a patient as to what options may be of assistance.
Employment Assistance
Employment Assistance services consist of developing and implementing strategies for achieving the individual's desired employment outcome, including more suitable employment for individuals who are employed.